Everything
you put into
your mouth is connected
to your
Do you struggle with
chronic vaginal infections?
If so, you are not alone.
So many women struggle with recurring vaginal infections like 
yeast infections, candida overgrowth, bacterial vaginosis, UTI's, HPV and herpes.
The problem is that when these vaginal health issues keep coming back, 
even after treatment with western medicine, it's a good indication that
it goes much deeper, and your body is screaming for help. 
And it starts with what you're putting in your mouth. 
That's where I come in.
Hi, I'm Adrienne, the Yoni Nutritionist.
I'm a Certified Nutritional Practitioner, Yoga Teacher & Holistic Health Coach, with a passion for women's sexual health & wellness.
I've struggled with my own vaginal & sexual health issues for most of my life. From chronic yeast infections, BV and UTI's to high-risk cervical dysplasia HPV, from a genital herpes diagnosis to severe Candida overgrowth infection. At one point I just wanted a new vagina!
BUT, I've learned how to manage, prevent & heal these issues naturally, and I'm living proof that it works.
My vaginal health experiences inspired me to quit my corporate life of 12 years, to become a Holistic Nutritionist to help women who are struggling with these common, yet still very stigmatized sexual health issues, and empower them to manage, prevent, & heal their chronic vaginal health with holistic nutrition & wellness practices, just like I did.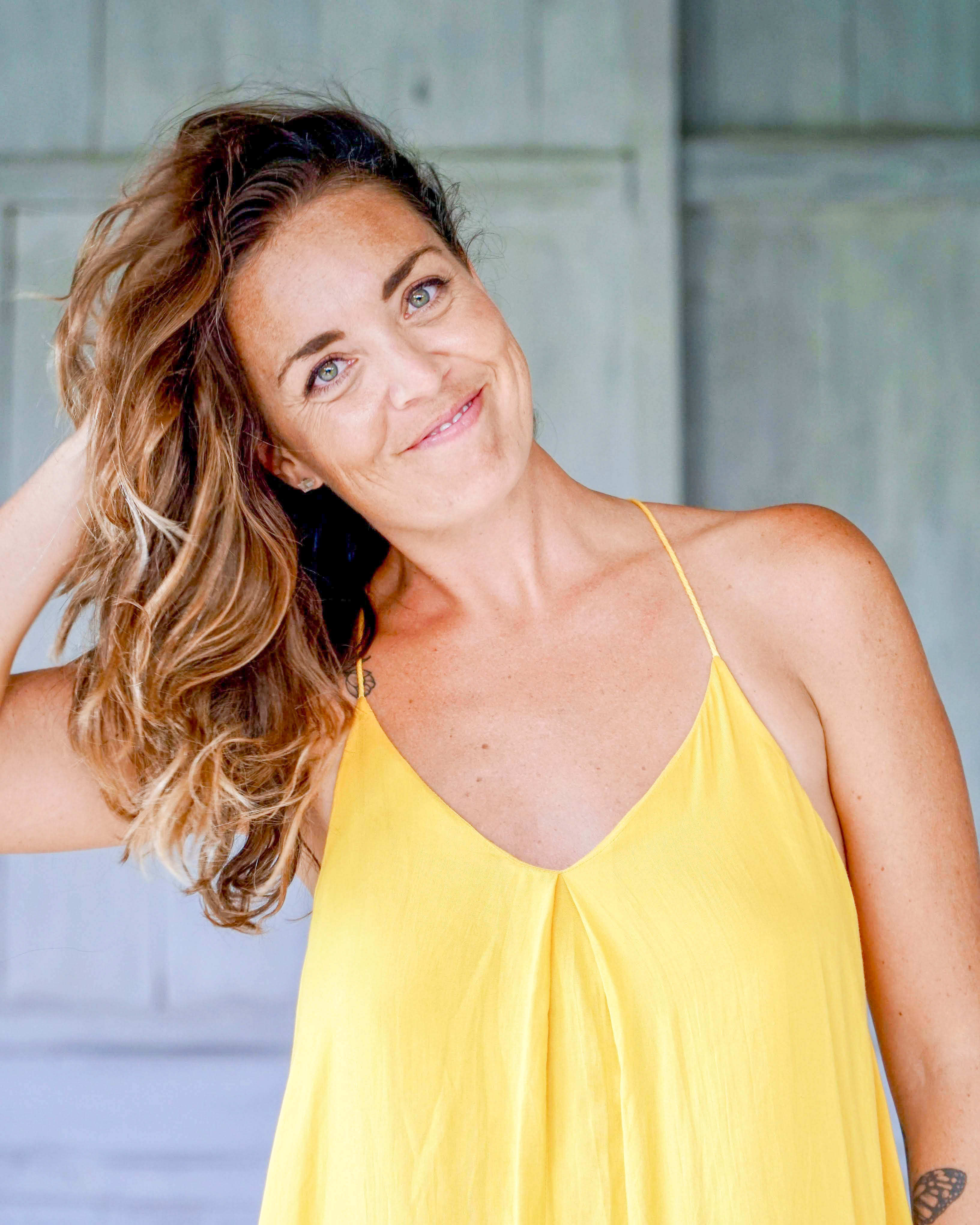 I'm a Certified Nutritional Practitioner, Yoga Teacher & Wellness Coach, with a passion for women's sexual health & wellness.
To educate women on the importance of nutrition & wellness practices for their vaginal health and to normalize these common issues that carry a lot of shame & stigma.
To empower women by providing the tools & knowledge on how to manage, prevent, & heal chronic vaginal infections through diet, nutrition, & wellness practices.
Have You Ever Struggled With?
If you answered YES to any of these questions, find out how I can help you manage, prevent & heal these issues!
"Adrienne is amazing at what she does. I felt so comfortable talking with her. She is just one of those people you can tell anything to and never feel judged. She really helped me a lot and explained everything to me in a way that was easy to understand. I really recommend talking to her about your vagina. As weird as it is to say haha she knows our vaginas better than us! She really is just a wonderful person to speak with about this her information is real! Not just some google search result. She takes the time to listen and makes sure you are okay. I definitely recommend her!"
"Today I sought comfort, thinking of all the food I could eat that would make me instantly happy. I opened the fridge and the cupboard, my mind not seeing ANYthing I craved. Then Adrienne's face came into my head and I thought really hard about what my BODY REALLY needs. I allowed it to then take the wheel and I opened my fridge and my cupboard again. I saw an abundance of food (although not cooked, which would normally send me to anxiety mode and I'd just order something online because fuck cooking, I'm hungry dammit)! I saw something I could create, and I got excited! So now I wait at the kitchen table, for my lentils to cook, my chicken to boil. I'm sipping on a nutritious green smoothie than I put together while I cut up some glorious veggies and I'm eager to hear my body sing my praise when I sit down to my OWN cooked meal that I put together with things that I never looked at as comfort food. I never desired. I am feeding my body and healing my gut. THIS is my new comfort. And for that, Adrienne, I am so grateful for. Thank you for making me aware of the power I have in myself to heal and be good to me."
I learned a lot about my Yoni health with Adrienne. She is a fantastic woman that really puts her heart and soul into supporting women and to give a voice to our Yoni's balance and health. I never met a doctor or a gynecologist with all of her knowledge (and her empathy). Everything she does is based on her own experience so she always makes you feel understood and that you are NOT crazy. I love her holistic approach and the Women Power vibe that she always creates. I'm so thankful for her beautiful work!
The F*CK CANDIDA course helped me learn what and HOW I eat that affects my Yoni health, how to eliminate candida, and SO MUCH MORE! I understand how my lifestyle affects my Yoni health and how to listen to my body. One major insight for me was all the other symptoms in my body that are caused by candida overgrowth. My body reacted really fast to the elimination diet and it was very empowering to join an online community of other women going through it too. I would definitely take the course again!
I recently signed up to your Healing Herpes Holistically program and it has already helped my mindset in just a few days, I can't believe it!
"The F*CK Candida Elimination Program had an incredible mental and physical impact on my mind and body and has been life-changing. It opened the doors to a world of health and wellness that I was not aware of."
Holistic Nutritionist & Wellness coach, empowering women to reclaim their sexual health. Find me on Social media below. Let's connect!
Find out how you can work with me!