My valuable & informative blog posts give you a high-level overview on how to manage, prevent, & heal specific vaginal infections through Holistic Nutrition & Wellness practices.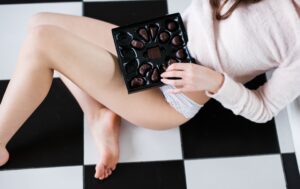 Ever wonder what your specific food cravings mean?This blog post explains what some of the most common cravings you experience means for your body, and what some healthy alternatives are that you can replace them with! Let's start by understanding what cravings are. A food craving is your body and
Read More »
Did you find this information helpful? Are you ready to go deeper into your vaginal healing journey? Find out more about how I can help you get there!
Holistic Nutritionist and Wellness coach empowering women to reclaim their sexual health. Find me on Social media below. Let's connect!