Let's talk about things that nobody talks about in simple and "friendly" ways that are easy to understand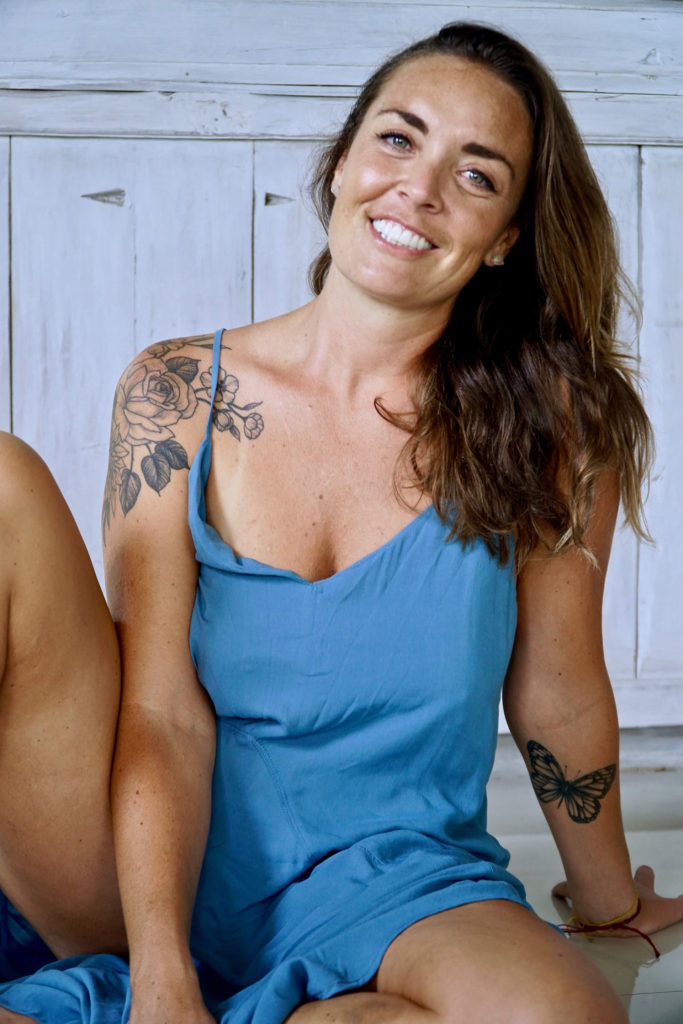 How I Healed My Yoni through Nutrition & Wellness
I have struggled with Candida for most of my life. As a teenager, I would get recurring vaginal yeast infections, but it was 5 years ago when I was going through a period of EXTREME stress in my personal life when it really hit me hard.
I would get terrible recurring vaginal yeast infections once a month. I felt like I was drunk all the time and had suffered from severe brain fog. I couldn't remember things that happened yesterday. I was SO TIRED, couldn't focus, and my work started to suffer. I got a bad sinus infection that just wouldn't go away. At the age of 32, I had such bad cystic acne on my face, that I was embarrassed to go out in public.
What was wrong with me? I would go to doctors, they couldn't tell me anything. They would just say: "It's just a yeast infection. Here's a prescription. It will go away in a few days". But they couldn't tell me WHY this kept happening to me. What about all these other symptoms? It wasn't normal, something was wrong.
I researched it myself and discovered that I had a Candida infection. 
Candida is a form of fungus, that lives on and inside of the human body. It can be found on the skin, it can live inside the mouth (aka thrush), and in the vagina (aka a yeast infection).
We all have a "microbiome" of gut flora in our intestines, which consists of both good and bad bacteria. The good bacteria in our guts helps to keep the overgrowth of the bad bacteria under control. The good bacteria help to keep us healthy, our digestion regular and our immune system strong. When there is an overgrowth of bad bacteria in our guts, it can lead to a Candida infection, which can cause major problems in the body, especially impacting our sexual and Yoni health.
Through my research, I found out that I needed to cut sugar as well as inflammatory foods (dairy, gluten, caffeine, and alcohol) out of my diet, eat a clean diet full of greens, nuts, and seeds with quality, lean sources of meat and good fats. No carbs, no sweets, no coffee or alcohol. None of my favourite things. I needed to do this for 3 months and take additional supplements for support (antifungals, antibacterials, probiotics, activated charcoal and LOTS of water to get rid of toxins and some herbs).
I started immediately and it was HELL. During the first week, there was a period of "die-off" where all the bad bacteria start dying because I wasn't feeding them sugar. During this period of die-off, toxins are released into your bloodstream, which made me feel really sick. But once the bad "hump" was over, I started slowly feeling better, day by day.
Within the first month, my skin cleared up, I had more energy, the yeast infections went away, my mind felt clearer, I slept better. I FELT better. It was difficult to change my diet and lifestyle so drastically, but it WORKED. It made me understand the saying "you are what you eat", on a whole other level.
Since then, my life has changed. I try my best to be mindful of the foods I eat that are LOW (TO NO) SUGAR, anti-inflammatory, clean and healthy. I find a paleo-style diet works for me and is supportive of an anti-candida diet. Sure, I like to indulge occasionally (because balance is important too!). I try to follow the 80/20 rule (80% good, 20% indulge), but my struggles with Candida have forever changed my life and lifestyle.
So now I say THANKS CANDIDA for changing my life! If it wasn't for my struggles with Candida, I wouldn't be where I am today. Hopefully, I can help other women struggling with similar issues, heal their bodies, AND THEIR YONI'S as I did mine!
MANY WOMEN STRUGGLE WITH THEIR SEXUAL HEALTH IN SILENCE AND DON'T KNOW WHAT TO DO ABOUT IT…
Holistic Nutritionist and Wellness coach helping people world wide reclaiming their (sexual) health. Find me on Social media below. Let's connect!
Looking for answers yourself?
Get in touch and let's have a chat!